Investment in fabrication and administrative staff to meet demand from customers has translated into profitable growth for Salix Stainless Steel Fabrications.
Historical accounts for the year to 30 November 2017 were officially published on Companies House last month and show that turnover increased 6% to £7.3m.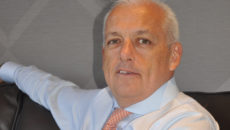 Operating profit fell from £332,000 to £107,000 during the period, which was largely down to an increase in costs and downward pressure on margins that the Essex-based fabricator and design house experienced.
Story continues below
Advertisement
Managing director, Jayson Ball, told Catering Insight the company was happy with its position and had been able to grow the business in the accounting period since.
He said: "During 2017 Salix has concentrated on growing its presence within the market and invested in acquiring new customers. As with taking on any new customers there are additional administrative burdens which will be recovered over a longer period than 12 months.
"The company grew its fabrication and administrative team to facilitate the growth in customers in the year and into the future. Into 2018 Salix has seen further sales growth in line with its customer growth targets and, with prior year staffing and customer investment, has generated additional profits."
Salix was formed more than 20 years ago and has designed and manufactured kitchens for some of the country's top chefs. High-profile UK retail clients, meanwhile, include Tesco, Hummingbird Bakery, Krispy Kreme and Waitrose.
The business employs around 60 members of staff.