Pitstone-based supplier RH Hall switched strategies to mitigate the dent the pandemic wrought on the business and much of the catering equipment industry.
The firm's latest financial results, just published on Companies House, detail that in the 12 months to 31 March 2021, the company generated £6.1m in turnover, 40% down on the previous year's £10.3m.
Likewise, operating profit slid by 45% from £89k to £45k.
Story continues below
Advertisement
MD Ray Hall told Catering Insight: "As all of hospitality experienced a very difficult period we managed to weather the period well and come out positive whilst maintaining strong financial reserves."
In the business' annual report, he stated: "Over the past year, especially during the Covid-19 pandemic we have diversified our business and put more attention into other sectors, these being retail and government supply markets.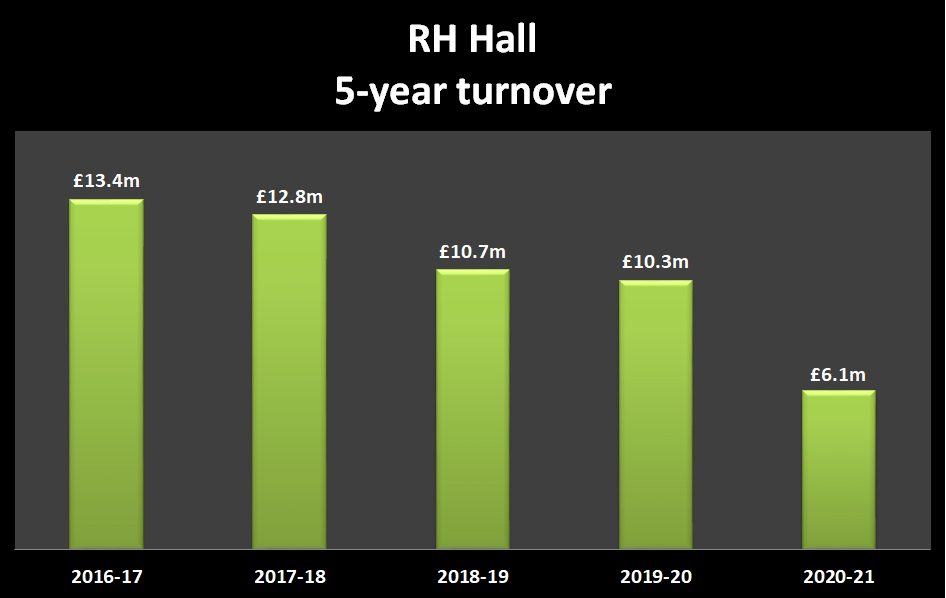 "We continue to increase and diversify our customer base adding to our portfolio with many national acclaimed branded high street foods on the go stores. A one-stop foodservice solution with innovation added in has great and unique appeal and we continue to drive this part of our business positively forward.
"The continued investment into our state of the art in house development kitchen provides further added value, plus a big point of difference and creates a great platform of opportunities to work with national food suppliers/development chefs in creating and developing menus with existing and potential customers using our equipment. Our attention to maintaining and improving our renowned sound, efficient and reliable customer service continues to be a real focus and target point."
Hall cited Covid's impact on the company's core hospitality marketplace, as well as the "extremely high cost for shipping and delays to all our key imported products" as having a massive negative effect on revenue and profitability. He continued: "However, we worked extremely hard to minimise the full exposure by reducing our overheads and passing on some price rises. Concentrating on higher margin services remains our firm attention, reflected in gross profit margin having improved by 1.2% to 26.5%."
Further analysing the situation to Catering Insight, he concluded: "Our plan was to survive and thrive, and this trading year all is looking very positive. We have a terrific team at RH Hall and the dedication and support that all staff and management have shown has been outstanding.
"No doubt there will be more bumps along the way but we remain positive and will meet any challenges that we face. During such difficult trading periods we have needed to adapt and diversify and that's what we have done.
"We are a dedicated and passionate foodservice solutions business and that's what we do well. Here's to a positive 2022."