*Position held*
Bradford-headquartered Airedale Group has completed a treble at the top of the Power Players rankings. Thanks to the combined revenue of its various divisions including Airedale Catering Equipment, South Coast Catering, Airedale Technical Services, Caterform Stainless Steel Fabrications and Flowrite Refrigeration, it retains its lead.
While we don't yet know how the pandemic impacted its financials, in the 12 months to 31 December 2019 the distributor and services specialist generated an 11% increase in sales from £39.7m to £43.9m, a record figure. Operating profit during the year grew by 51% from £1.1m to £1.6m.
Story continues below
Advertisement
Bringing the picture up to date, CEO Rob Bywell explained: "When we went into the first lockdown in March last year,
there was an immediate and significant impact on the business, and whilst this presented difficulties, the most challenging aspect was the level of uncertainty. In one respect, speed of decision making was critical and yet in another, the potential to make the wrong decision increases dramatically.
"This is a very difficult and very unique set of circumstances to be faced with when you are trying to decide what is in the best interests of the business. Whilst this is not a set of circumstances you would ever wish to be faced with, actually the ability to change at pace and reshape your business is never better than when placed under this level of pressure. So, whilst the focus initially was to stabilise the business, a key part of my role was to help move the mindset of the business to looking at how we wanted to capitalise on the opportunity to innovate and build a better business. This ultimately led us to securing a new investor for the group, providing the capital now to accelerate our development plans. Typically, you find that businesses with good management teams come out of crisis situations better and stronger."
This investor is Rubicon Partners, which in June, together with Airedale's management team, acquired all shares of the Airedale Group.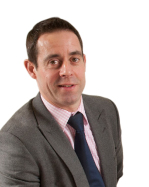 Asked whether the past year has impacted how the firm works, Bywell responded: "I wouldn't say the experiences of the last 15 months have 'changed' the culture of the business as Airedale has always had a 'can do', 'roll our sleeves up' attitude. What I would say is that the values already in place have shone through and really helped the business to adapt to the ever changing circumstances we found ourselves faced with."
And as for how the group kept its clients happy, he pointed out: "The most important thing we have managed to maintain throughout the pandemic is the communication channels with all of our key customers so that we are able to understand decisions they are making as a business (move to take-away, outdoor kitchens, etc.) and how Airedale can support them."
Supplier shout-outs
Airedale Group CEO Rob Bywell praised his firm's supply chain, detailing: "In general we have found our suppliers to be very supportive during the pandemic. Covid required all business within the supply chain to work together collaboratively to ensure that we supported each other through the crisis. We have found many suppliers are keen to expand their business with Airedale as they know we are financially secure and will likely emerge from the pandemic in a strong position to grow."