Thanks to a portfolio that spans many catering equipment disciplines and sectors, Blackburn-based Acme Facilities Group has ensured its turnover remains steady.
Although figures haven't yet been published for 2018, we can be fairly confident that revenue will be similar to the latest available totals for the 12 months to 31 December 2017. Revenue rose by 5% from £11.2m to £11.8m in that period, with employee numbers also growing from 130 to 135 in the same timeframe.
The results encompass subsidiary companies including Acme Fabrications, DPL Maintenance, H&H Refrigeration and Severn Catering Services. Ventilation system manufacturer the Canopy Company was under the Acme umbrella during this accounting period, but on 31 December 2017 ownership was transferred to sister company, Pentland Wholesale.
Story continues below
Advertisement
However, the group's gross profit margin reduced from 18.8% to 15.7% and operating profit of £78,000 in 2016 slipped to a loss of £705,000 over that 12 months. Nonetheless, Chris Allen, group MD, told Catering Insight at that point: "The directors are satisfied with 2017's performance. 2017 includes some significant balance sheet restructuring costs as Acme wrote down subsidiary investments in line with group policy."
When we caught up with him about the recent health of the group, he emphasised: "Acme has always been – and always will be – about customer service. We believe that if we do our absolute best for our customers, they will stay with us, grow with us and recommend us to others. That was our way of business when we were established nearly 55 years ago, and it continues to be our way today."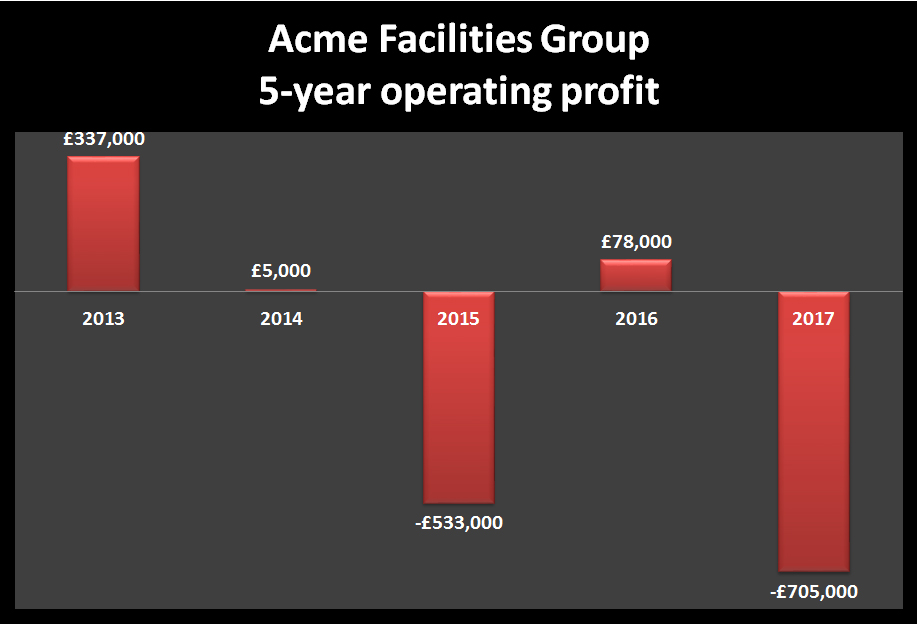 In terms of what has been most fruitful for Acme, Allen explained: "Many businesses look to grow by breaking into new markets and new geographies, but we've found recent success from focusing on our home territory. We're based in a thriving and vibrant part of the country and we're proud to be delivering some amazing projects in the area and to be looking after even more of our 'neighbours' with our award-winning support services.
"We're lucky in that we've got a balanced portfolio, both in terms of reliance on business areas and industry sectors."
Acme is part-way through a marketing plan to "spread our message of customer service excellence far and wide", said Allen. "Our own customers do a great job of this already, but it's high time that we did some self-promotion too. For instance, we now have a new website, featuring video case studies – we're very proud of them."
Essential advice
Acme's group MD Chris Allen would recommend for emerging distributors: "Focus on customer service. As a smaller outfit, you'll struggle to be the cheapest, but you can aspire to be the best."
Power Players 2019 is sponsored by Pitco. To visit the company's website, click HERE.