Catering Insight is celebrating its 100th issue with a run-down of 100 UK catering equipment industry greats, comprising people, projects, equipment and business developments.
Today we take an in-depth look at the first projects included: Ritchie's World of Wedgwood visitor centre, CHR's Moor Hall, Hallmark's Bob Bob Cité, CKS' Blackpool Winter Gardens and Vision's The Ned.
Story continues below
Advertisement
Ritchie Catering Equipment: World of Wedgwood visitor centre
Local distributor Richie Catering Equipment came up trumps for the World of Wedgwood visitor centre at Stoke on Trent in 2015. The dealer designed and installed catering areas for the new onsite restaurant and tea room of the prestige brand, in a project worth £250,000.
Ritchie was tasked with providing two different working kitchens. The tea room kitchen had to be fully electric. Then the main food and beverage kitchen was required to have gas equipment installation with a production area and central cooking station.
Ritchie's overcame construction issues and a tight timeframe to deliver the facility on schedule.
CHR Food Service Equipment: Moor Hall
High end hotel and spa, Moor Hall in Aughton, is one of the stand-out project achievements of Preston-based CHR Food Service Equipment. Planning for the project began in March 2015 and the venue opened exactly 2 years later after an investment of around £3m.
The distributor was tasked with building a world class destination eatery. CHR overcame the challenges of working in a listed building to complete the quality restaurant and a brasserie, which was housed in an outbuilding that was also listed, as well as a meat ageing room. The distributor ensured quality right through the development.
Hallmark Kitchens: Bob Bob Cité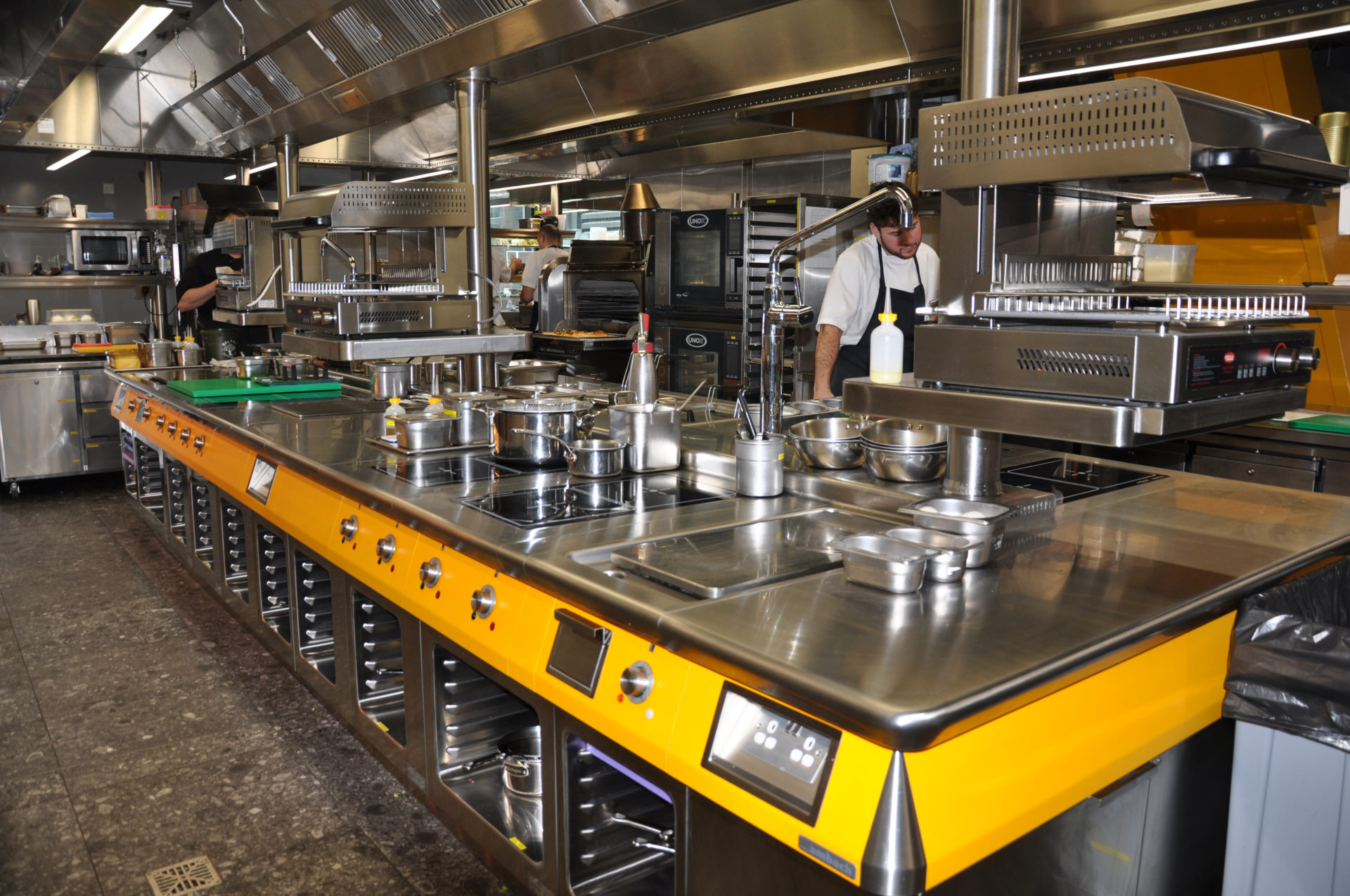 Hallmark Kitchens completed the upscale Bob Bob Cité French restaurant outfit in 2019, situated within the 'Cheesegrater' skyscraper in the City of London. This project followed the Kent distributor's work on sister venue Bob Bob Ricard in Soho.
With an exacting owner and a double Michelin star chef on board, Hallmark had to ensure that all fine details were catered to, including unusual elements such as single piece thin sheet top fabrication so that the worktops appeared to be floating, and a refusal to install suspended ceilings in the kitchen. The dealer fulfilled the brief stipulating a high quality restaurant 'unlike any other', with Bob Bob Cité's front and back of house designed to simulate a luxury train or megayacht.
CKS: Blackpool Winter Gardens
Blackpool-based Commercial Kitchen Service (CKS) has been involved in Blackpool Winter Gardens' main banqueting kitchen (along with most of the other kitchens on site) for all of the distributor's 40-plus years of trading.
One of the dealer's latest visits to the north west icon was an upgrade in 2017 which had to be completed within 5 weeks. Nevertheless, with help from the supply chain to overcome the challenges of working in a grade 2 listed building, the scheme was finished on time.
With the kitchen located on the first floor, the only access being via a small passenger lift or stairs, and the ducting and fans located on a delicate glass roof four floors up, the project team pulled out all the stops to ensure a high quality outfit.
Vision Commercial Kitchens: The Ned Hotel
The Ned Hotel in London was Vision Commercial Kitchen's largest ever scheme back in 2017. The £3m project involved transforming the grade 1 listed former Midland Bank building, which was originally designed by Sir Edward 'Ned' Lutyens in 1924, into a luxury destination hotel.
Vision worked on seven of the 11 floors to design and install a total of 12 kitchens and 12 bars from the lowest basement level to level 8. Each restaurant had a completely different theme, style and menu too.
Difficult access and delivery times enhanced the complexity of the scheme, but the immense undertaking was completed by Vision to its client's absolute satisfaction.