By the time this article has been published, we may or may not have left the EU or we may or may not be about to – clear as mud! It is precisely this uncertainty that has pervaded the entire UK plc, and the catering equipment sector is no exception.
So when dealers are looking to partner with manufacturers, is now a good time to be working with British-based outfits? With an ice machine factory in Telford, Hoshizaki UK is well qualified to report on the benefits of a local base. According to national sales manager, Roz Scourfield: "I think it's always important to support the manufacturing industry in your own country, regardless of what's going on in the wider economy.
"It's also worth considering the implications that Brexit is likely to have on catering equipment, with many reports stating delays at borders and the possibility of tariffs being implemented on imported goods. The longer term is almost certain to see price increases and extended delivery times down the line."
Story continues below
Advertisement
While she believes that buying British manufactured commercial appliances is the most straightforward from a logistical perspective, she also emphasised that in the event of a no-deal Brexit, equipment delays – especially for distressed purchases – can be minimised by ordering from a national manufacturer.
Scourfield reported that the Brexit uncertainty has already prompted a number of projects to be put on hold, and to prepare for the EU exit: "We've looked to stockpile key components that are used in the production of our ice machines to alleviate future delay issues and maintain the manufacturing rate of our ice machines in the UK. When it comes to Gram refrigeration, which is manufactured in Denmark, we've had no choice but to stockpile finished units."
Harlow-based commercial water softener manufacturer, European WaterCare, is also of the opinion that now is the time to buy British. Sales and marketing manager Dan Twiss detailed: "We believe our ability to make and supply products from within the UK offers a solid, reliable and sustainable solution, giving confidence and stability to our clients.
"In terms of water filtration, we find ourselves in a relatively unique position in light of the UK's withdrawal from the EU. All of our major peer group competitors are European, which potentially presents customers currently buying from European manufacturers with an uncertain picture."
Twiss underlined: "As we make and supply our products from within the UK, purchasing from WaterCare can genuinely offer some key benefits; confidence in supply, we're well stocked; we can offer fast, efficient and cost effective deliveries with short lead times and this all comes with the reassurance of stable pricing."
The water softener specialist has seen little Brexit impact so far, but nevertheless it has increased production of existing products to prepare for extra demand if required. Twiss revealed: "In addition, we are looking at the situation from another angle, which is to introduce new products and create new revenue streams to counteract any potential impact to the UK economy should things prove tough." These new products are: a combi pump, a grease trap, wifi connected filters as well as a new range of cleaning products.
Elsewhere, Lincoln-headquartered Lincat is extolling the virtues of working with British manufacturers too. Marketing manager Helen Applewhite emphasised: "At the moment, there is strong support for British manufacturing, with its associated job creation and the positive impact it is having on our economy. Businesses want to future-proof and work with British suppliers. With Brexit uncertainty, many don't want to take a risk on a cheap import with no guaranteed aftersales support."
Spare parts and warranty access is something she thinks is key: "Lincat has a UK-based customer services team, with strong product knowledge. Should any issues arise, they have the experience and expertise to help – and can be contacted quickly and easily via phone or email.
"In addition, we've also created a Knowledgebase feature on our new website, which allows customers to access brochures, manuals, BIM models, specification sheets and FAQs 24/7, meaning they can probably find the answer to their query at a click of a mouse."
While Applewhile detailed that Brexit is having a positive impact on Lincat "as dealers are showing loyalty and supporting the UK economy", she added: "Some of our electrical components are imported, so we have placed large orders and stocked up in advance. We've been busy building our product and spare parts stock levels up – just in case there are any knock-on effects of Brexit that impact on demand for our products."
Over at sister Middleby companies IMC and Britannia Kitchen Ventilation, head of sales for UK and Ireland, Martin Venus, believes: "With the uncertainty surrounding Brexit, and the potential impact that this may have from both a logistical and commercial perspective, you could argue that there has never been a better time to buy British.
"Cheap, foreign imports will always be attractive to those who are determined to buy on price alone, but these come with few of the benefits associated with British-made products such as build quality and reliability. Dealers would do well to remember that it is not just about the sale, but also about their reputation, as well as peace of mind for their customer."
Ahead of Brexit, Venus further revealed: "We have been engaging with our key customers, identifying specific potential challenges and building contingency plans. Despite the uncertainty we are taking steps to ensure that we are able to continue to service our customers in any eventuality and as a member of The Middleby Group, the strength and breadth of our local and global supplier relationships is unrivalled."
The firm has also changed its steel supplier to one that has its own dock and shipping. "Steel is our biggest annual purchase and the need to maintain stability is critical," said Venus. IMC and Britannia has also moved and consolidated 90% of its casting supplies to the UK; increased stock levels of component parts; and ensured that its motor suppliers have increased their stockholdings in the UK.
For Adam Lenton, marketing manager at warewasher brand, Classeq: "There has never been a better time to work with British catering equipment manufacturers.
"Classeq has a new, purpose built 3,000metre2 facility close to Stafford and are immensely proud of our 'Made in Britain' label. It means that we can call on machines with fast lead-times and also supply spare parts, increasing efficiencies and turnaround time, both for new machines and for repairs. There are no duties or time laps to worry about with importing from Europe or beyond, our products are available immediately and can be called off for next day delivery or sooner if urgent."
He added: "Importantly, a lesser perceived fact is that Britain has great manufacturing technology and British-made products can be of superb quality. British engineering is something Classeq is very proud of – the Classeq systems are all 'genius in their simplicity' and are operationally excellent."
The manufacturer has recently invested into a new data management system, which allows the firm to share key elements of its branding portfolio with partners, distributors and customers. This includes product imagery, training and operation videos, presentations and specification sheets. "In a category where the majority of white goods are manufactured overseas, we are proud to be investing in Britain and demonstrating that we can produce high quality machines that offer great value for money, and remain highly competitive in today's market," said Lenton.
At Draycott-headquartered Parry Catering Equipment (Midlands), MD Mark Banton analysed: "Businesses that import will be more susceptible to uncertainty in supply at this time, and this is a critical aspect to be avoided. It will be very challenging for them to maintain standards and deliver an excellent customer experience. Any true British manufacturers have full control of their product, prices and supply chain.
"With a British manufactured product, end users can have confidence that their warranty will not be affected by any Brexit process. However, to avoid the hidden aspect of any British catering equipment manufacturers supply chain source is naïve. Successful British manufacturers are so because they have secured reliable, good value international supply chains. It is essential to their continued competitiveness and they cannot and would not want to try and turn globalisation off."
Parry has prepared for any Brexit disruption by securing duality of supply throughout its supply chain during the last two years on all critical products, and, in parallel, also increasing its stock of components and finished products.
Banton underlined: "Most importantly, this planning and management focus has enabled us to maintain prices on the majority of our lines for 2019, we can do this as we have carefully managed our position over the last two years, so we are well placed to weather the storm, and we are passing these advantages onto our distributor network."
Elsewhere, Welbilt brand Merrychef is manufactured in the UK, but has yet to see major Brexit impact. However, UK and Ireland sales director Steve Hemsil explained: "We have seen a reduction in confidence in some areas of the economy that has had an impact on potential sales. However, we are confident that these will still come to fruition in the coming year, whichever way things go after March.
"At Welbilt UK, we have ensured that we have increased our stock holding of non-UK manufactured equipment to offset any potential short-term difficulties surrounding Brexit. As a global company, we have also ensured that stock holding of British manufactured goods into different hubs around the world has also increased, again, to ensure that we can overcome any short-term issues when it comes to supplying the rest of the world.
"We have also increased the number of parts that are imported to manufacture British goods."
He asserted: "Whilst uncertainties revolving around Brexit remain, any manufacturer that has made preparations for possible issues thrown up by Brexit will continue to be good companies to work with going forward, whether they are British or not. It is those companies that have not prepared accordingly, that may experience short-term struggles on availability and parts supplies.
"Britain continues to play a leading role in innovation and best in class production techniques. As such, many catering equipment appliances designed and manufactured in the UK have market-leading technology at their core and as such, are reliable, energy saving pieces of equipment that provide end users with flexibility when it comes to changes in foodservice trends."
As far as Milton Keynes-based Mechline is concerned, it's business as usual at the moment. Marketing manager Kristian Roberts believes: "It is impossible to predict what will happen. As a manufacturer we face many obstacles on a day-to-day basis that have the potential to impact our production and cause delays, bad weather for one is a common cause of rerouted boats and delayed deliveries, but we have contingency plans for this, and Brexit is no different.
"We have taken responsible measures to preserve our product and service quality and have been in contact with all suppliers regarding their plans to mitigate the potential impact of the Brexit deal. Most are allowing for a degree of flexibility in the interim period prior to a deal being agreed."
The company sources much raw material from the UK, though Roberts recognised: "Unfortunately, we are not immune to currency market forces well and truly out of our control, i.e. the devaluation of the pound."
However, he feels that working with a British manufacturer ensures product compatibility, quality, expertise, ease of communication, local trust, swift supply chains and straightforward aftersales support.
Over at Metcalfe Catering Equipment, MD Neil Richards is equally as enthusiastic about being a British company. "We have some of the best manufacturing in the world right here in the UK and I am a passionate supporter of 'UK-PLC'. We are world leaders in innovation and manufacturing," he said.
He also highlighted quality as a key differentiator: "Europe has the CE Mark and North America has NSF certification, but outside of these geographical areas there is little in terms of quality marks/standards. As a UK manufacturer we have complete control of design, development, manufacturing process and quality, whilst reduced stockholding requirements for components and finished machines/products help us to provide reliable support whilst keeping costs down."
As the firm also acts as a supplier for international brands such as Edlund, Roband and Ceado, it is always subject to currency fluctuations. However, for Brexit, Richards reported: "The main impact on our business has been one of time, as we have had to invest in making sure that we are prepared for Brexit when it comes to considerations such as stock levels, spare parts and the supply of raw materials.
"As things stand, equipment and spare parts sourced from suppliers and partners in Australia, the Far East and the USA remain unaffected and are in plentiful supply as usual."
At Victor Manufacturing, it emphasises its role as a UK manufacturer encompasses designing servery equipment specific to operators' requirements, along with shopfitting and fabrication services, and a UK-based team of installers.
ISO9001 approved, the company offers a 2 year parts and labour warranty, and holds spares in stock for quick delivery. Michael Inwood, sales and marketing director, said: "We have short lead times, personal service locally via our seven external sales managers and two external projects managers."
He noted that the Brexit uncertainty has affected some of the manufacturer's customers, adding: "We work with buyers from all sectors and some are definitely feeling anxious and are scaling back new openings and refurbishments until they are surer. However we also work with some of the larger multi-site operators who are pushing ahead with new openings and have chosen UK manufacturers, where possible, to minimise any effect of future import restriction post-Brexit."
Inwood revealed: "We have put plans in place with essential suppliers to hold 6-9 months' worth of bonded stock so at this time we do not anticipate Brexit affecting our supply chain to our customers and end users, but we continue to monitor the situation with our suppliers."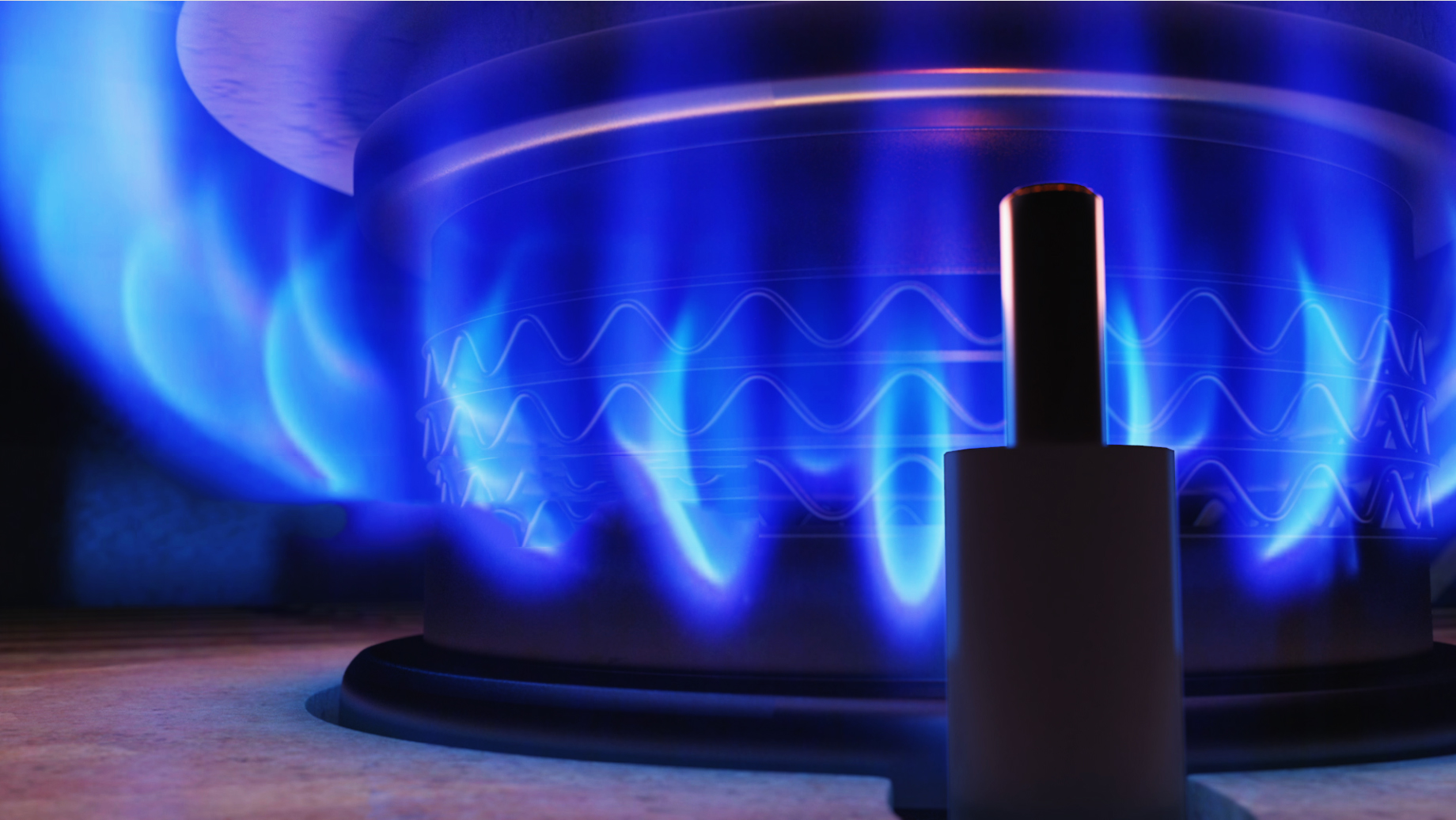 Being a British manufacturer is something that's close to the heart of Synergy Grill. According to commercial and marketing director Richard Ebbs: "British manufacturing continues to reign supreme when it comes to quality and, in many ways, uncertainty surrounding Brexit means that there has never been a better time for operators to relook at British catering equipment manufacturers.
"Not only does the weaker Pound make buying British a potentially cheaper option, but it also means less potential fluctuation in price in the coming months, especially if the equipment is largely made up of British components, such as with Synergy Grill technology."
He added: "Not only will operators be supporting the economy by working with British catering equipment manufacturers, but will also be making an environmentally sound choice by significantly slashing their carbon footprint contribution in comparison to importing across the globe. Pair this with an environmentally British manufactured piece of equipment, such as a Synergy Grill, which boasts an average 59% gas saving, and operators have the benefits of buying British from every aspect."
In terms of Brexit effects, Ebbs reported: "If anything, Brexit has impacted Synergy Grill in a positive way. Due to the low exchange rate, many overseas companies are looking at pioneering technology manufacturers such as Synergy Grill. Consequently, Synergy Grills are becoming a more common sight across Australia, Europe, the Middle East and increasingly within the US."