Fabricators are currently caught in the eye of a perfect storm. Brexit and Covid-prompted supply chain disruption is happening at the same time as demand is higher than ever, with the reopening of the foodservice industry in the UK. And when factoring in steep raw materials costs increases too, it's a tricky situation to manage.
So how are these manufacturers coping in this period? At Draycott-based Parry Catering Equipment, MD Mark Banton revealed that the company was well prepared for the current challenges: "Demand for our products is increasing annually and it recently spiked as we forecast and planned for.
"Our core competencies in lean manufacturing, controlled continuous improvement and flexibility are our key drivers for maintaining our very competitive lead times at all times, including periods of high demand."
Story continues below
Advertisement
He further detailed: "All production operations at Parry are planned on a load versus capacity process that ensures we can accurately predict delivery dates, flex capacities in line with demand increases and achieve our committed delivery dates. The sales team have real-time access to production planning enabling them to communicate accurate lead times to our existing customers.
"This has been extremely beneficial when welcoming the many new customers who have come to Parry because of our better lead times compared to their existing suppliers who have let them down at the last minute."
Banton puts Parry's reliability down to establishing its own strong supply chain. "Our lean manufacturing processes place the same focus on external supply chains as our internal one and consequently we have established supplier partnerships with very robust supply chains," he underlined.
"We placed a high level of focus on maintaining our supply chains throughout the pandemic shutdowns, which we were very successful at, although it became clear in 2020 that we would need to enhance our supply chain management operations and control further if we wanted to stay ahead of the developing challenges.
"We have achieved this by taking every raw material part, prioritising it from an availability, lead time and criticality point, and creating triality or a minimum of duality of supply."
In terms of recent raw material cost rises, he warned: "Suppliers are passing on price increases as soon as they experience them, so raw material costs are currently increasing at an alarming and almost unmanageable rate.
"We track cost increases weekly and use visual management processes to maintain a high transparency and focus for the management team. Prioritising critical raw materials, consistent up to date communication with suppliers and forward procurement are effective measures we have taken.
"And value engineering of our products is a significant element of our controlled continuous improvement programme. This is helping to mitigate raw material cost increases by supporting production efficiencies, but price increases on our products appear to be inevitable."
Over at Blackburn-headquartered Inox Fabrications, MD Lee Preston reported: "We've seen a prolonged spike in demand across both the ventilation and fabrication arms of the business. For us this started at the end of Q1 but as seasoned veterans we're more than accustomed to spikes in demand, especially during peak times of year. Managing demand at peak periods is always a challenge but more so this year: all projects seem to be moving much faster than normal as our industry desperately tries to play catch up on the last 18 months.
"Slippage and project compression is just something we come to expect in our industry as we're typically at the back end of multiple other processes and trades that need to complete before we can start ours. Manufacturing has almost become a reactive service rather than a planned process."
Early in 2020 Inox took the decision to restructure its workflow and roll out new systems and processes. Coining the nicknames 'Dam and Dam It' for the two main processes, DAM stands for Drawings, Approval and Manufacture, and is the route that the supply-only goods follow. DAM IT is the workflow for the goods that Inox both supplies and fits, which would usually be ventilation systems and counters, with the extra I and T adding Installation and Testing to its sister process's acronym.
Preston explained: "We've recently deployed a digital planning platform and this has helped give us improved lead times and productivity gains, and has been instrumental in helping us plan our production and installations. Like most things, nothing can substitute good communication and visibility, so when dates do shift, having a dashboard that communicates this to everyone via real-time means we can quickly update our production schedules and utilise any available capacity."
The firm's groundwork means it was as prepared as it could be for the current supply chain disruption, as Preston underlined: "Over the years we've built up great relationships on the back of faultless consistent payment performance that our well-established supply chain appreciates. That has been one of the key factors in sourcing materials – even with our strong relationships we've been caught short a few times.
"As a rule, we could ring any of the suppliers and get pretty much anything we wanted within 48 hours but we've had to adapt to the current market conditions. This has meant carrying more stock and reordering sooner than we would normally do.
"Over the years I don't ever recall having to contact suppliers to see if they had any sheets in stock. At first it felt like we was buying materials at an auction or taking sheets that weren't really the size we wanted, but we could cut them down. The combination of Brexit and Covid has caused an unprecedented increase in the cost of raw materials, energy, and shipping to name a few, not to mention inflation. It's been a perfect storm just when things looked like they had started to return to normal."
Preston believes it's the raw materials cost increases that has been the biggest challenge: "I summarised this in a letter to our customers back in May: 'in the simplest terms: nothing we buy now is cheaper or the same price as it was'. This quickly forced us, like many, to review our position to maintain financial viability. We looked how we could mitigate the uplift in costs without compromising the product or service we offered and rolled out an incremental price increase to reduce the impact while maintaining a modest profit."
Further south, Essex-based D&D Engineering has seen a usual spike in demand, though a little earlier than normal, starting in April this year as the hospitality industry began to reopen. Manager Sally Smith revealed: "We have had to increase our lead times to ensure we maintain reliable delivery dates for our customers, something we pride ourselves on. I think the rise in demand is about the same as what I call 'silly season', as it has been for the 20+ years I've been in the industry, but it has felt harder because of material costs and availability and also staffing challenges."
Regarding the current supply chain issues, she underscored: "We have strong relationships with our suppliers, particularly the stainless steel stockholders, and I chat to them regularly to gauge how stock is and what I may need to order in advance to keep our production on track.
"I used to be able to order several tonnes of material at 5pm for delivery the next day, and although things are improving, there have been occasions in the last few months where we had to wait for much longer than normal for what is usually stock material. We have had delays on smaller parts too – in one case, we are still waiting for some special drawer runners which were ordered early in July. It's all very frustrating but I suppose understandable when as a country we make so little. However, I did manage to find something which was out of stock from all of our usual suppliers, being made just 30 minutes from us, so we have switched to them and will probably continue to do so."
It's raw material costs which are the biggest stumbling blocks for D&D too though, with Smith revealing that she has never seen the current levels before. "Since January, across the different types of stainless steel we buy, there has been 64% on average cost increase. Usually across a year, the cost of material goes up and down and on average remains about the same, which means we don't need to amend our prices too much. But this has been so steep we've had no option to.
"For ventilation systems, I buy material in bulk and in advance so we can offer some stability to our clients. We keep a close eye on the cost of individual components and implement increases where needed, rather than just blanket increases to keep things as fair as possible to the end user."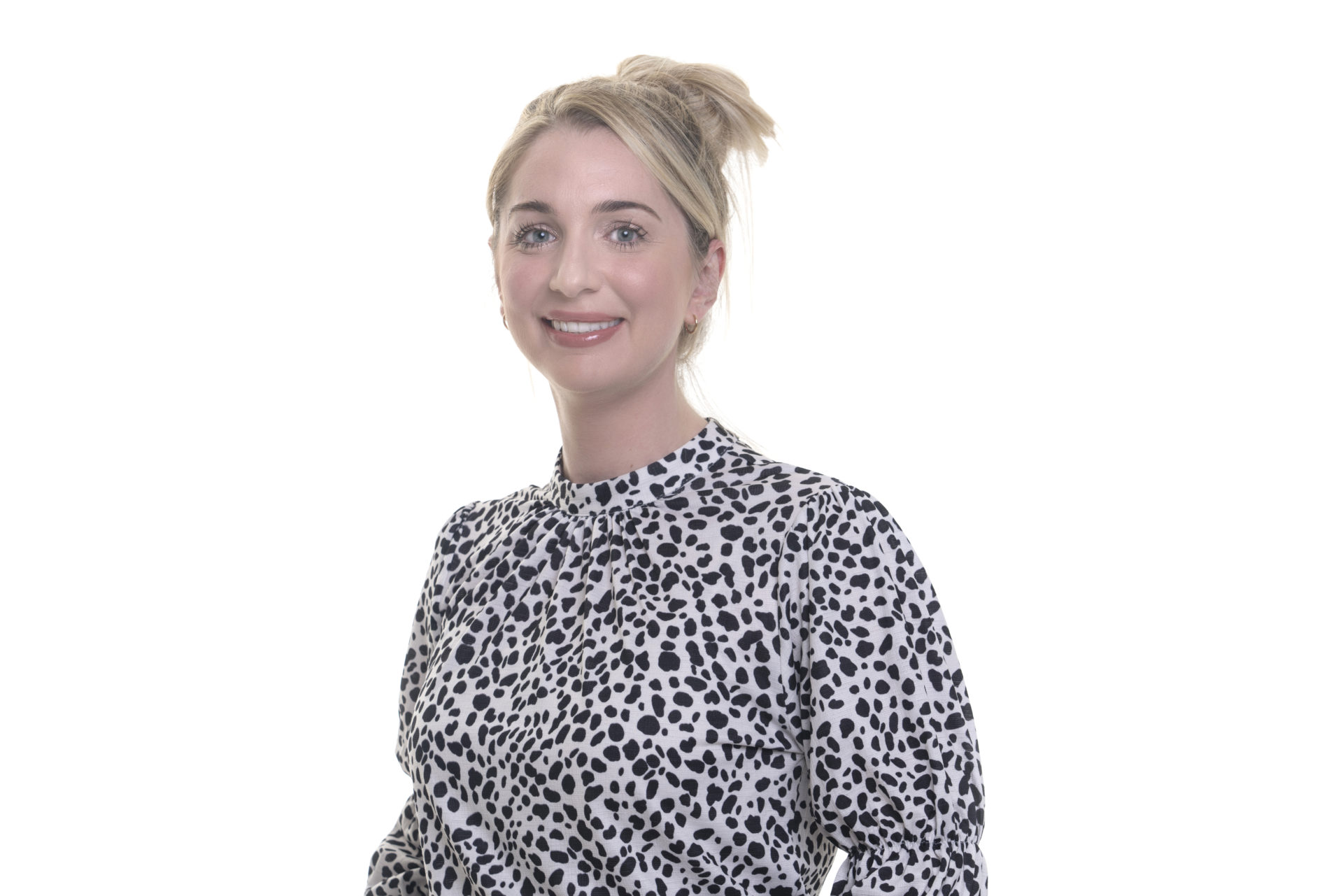 Elsewhere, Gloucester's Target Catering Equipment has also seen a definite spike in work. According to general manager Charlotte Pedrette: "This has been met with tenacity by our staff, and through working smarter and using the latest technology to speed up production we have been able to keep up with the high demand.
"Traditionally we were a very labour intensive, hands-on manual business, however we have since restructured how we operate from the design stages through to production to optimise what we do with the minimal use of additional labour, letting the machines take the strain of increased workloads."
She added: "Our areas of speciality are bending and forming techniques, using our computer-controlled presses and extensive tool library that makes fabrication faster and more accurate. We have chosen not to take on work that typically has lower margins determined by the availability of substandard foreign imports of poor quality that our local manufacturing industry is faced with, allowing us more time to invest in other projects.
"Coming out of Covid, we have also invested in new specialist apprentices, as ours is an experienced aging work force and we recognise that as a growing business we need to plan ahead and pass on knowledge to meet future demand spikes for our specialist products."
On the subject of Target's supply chain, Pedrette detailed that the firm remains supportive of European manufacturers rather than those from the Far East. "Hence, we have a robust supply line from northern European stainless steel manufacturers and stockists in the UK. They must also be supported by other fabricators to ensure that in the future stocks do not diminish and supplies are not cut off because of ships getting stuck in the Suez Canal," she said.
"Our components are also all high end, and we stock these with regular call-off orders from trusted suppliers, so the stability of our supply chain remains solid. We commit to our suppliers and our suppliers commit to us."
The fabricator is having to pass on cost increases due to the current raw material prices, as Pedrette explained: "We are a lean and keen business, the costs cannot be absorbed in a marketplace where everyone knows the cost of everything via the internet.
"You cannot mitigate these cost increases, they have to be accepted and passed on, as it is going to affect everyone, but it will make sure those making purchasing decisions look at real value for money rather than just cost price."
She concluded: "Our mitigation, if there is any, is explaining the value and difference of our products when compared to others so purchasers can make important informed decisions as to how and where they spend.
"It really does make a difference, as we should be supporting local. As the saying goes 'use it or lose it' so we have to make buyers understand how best to use it in the supply chain."
Managing expectations
The situation with fabrications supply is currently very fluid, so clear communication between fabricators and distributors is vital. Several of these manufacturers think they've got the relationship management mastered though.
At Essex-based D&D Engineering, manager, Sally Smith, revealed: "I have been sending out regular update emails so our clients know about cost changes and lead times. I think the most important thing is to be upfront with clients and keep them fully informed about potential delays, their causes, and possible workarounds.
"We are solutions-focused as a company though and will generally do whatever is in our power to make something happen, whether that is specialised last minute transport, 24-hour site teams or a same day remake when the site hasn't been built to plans. It's all about communication, keeping everyone in the loop and working together with our clients to make their (sometimes seemingly impossible!) projects happen."
Parry Catering Equipment, too, is hot on distributor liaison, according to MD, Mark Banton: "Consistent two-way communication is key to ensure we meet our customer's expectations. Internally the management team tracks output against committed delivery dates daily and focuses on 'On Time in Full' deliveries, as evidenced in our OTIF KPI of +98%. We believe this is a critical success factor for us and our customers."
At Blackburn's Inox Fabrications, MD Lee Preston also underlined the trade-only manufacturer has good lines of communication with its dealers and distribution network: "Pre-Covid we've always been transparent and honest about what's a realistic timeframe from the very start of the process; we continue to work very closely with our clients to deliver the best possible service within a timely manner."
Target Catering Equipment's business model is a little different to other fabricators, because it doesn't have many one-off dealer partners, as general manager, Charlotte Pedrette, explained: "Most want the max for the minimal amount of effort, and we believe the dealer days are heading out with the advent of the internet for one-off purchase direct from smaller manufacturing suppliers and the discount warehouse suppliers."
However, she stressed: "Project dealer partners are a different kettle of fish as our role is to win specification into projects that the project houses need specialist solutions for. This is an area that has been driven by a need we have identified with frontline customers.
"Most projects have much longer lead times so the delivery pressure is off, provided good planning and timings are adopted to meet delivery deadlines. Proper planning prevents poor performance. So really it's down to dealer partners to understand lead times and make appropriate allowances for manufacture."