In the wake of the UK government tightening coronavirus lockdown measures across parts of northern England overnight, Catering Insight reached out to catering equipment industry companies based in the affected areas to gauge the instant impact.
Last night, secretary of state for health and social care, Matt Hancock, announced that people from different households in Greater Manchester, parts of East Lancashire and West Yorkshire would be banned from meeting each other indoors from midnight, following a rise in infections in the region.
The updated guidance allows individual households to visit hospitality venues, but that two households should not visit these sites together.
Story continues below
Advertisement
One major distributor based in Bradford, inside the impacted area, is the Airedale Group. When asked if these new measures were expected, CEO Rob Bywell commented: "There were warning signs being reported in the media leading up to yesterday's announcement and therefore it is not unexpected.
"We fully support any government initiative, both national and local which is in the interests of public health and saving lives, however operating in an industry that is more vulnerable, both to policy changes and also consumer confidence, it is important that when decisions are made they are communicated with as much notice and clarity as possible."
"It appears there are a range of different views and measures which central and local government are capable of implementing; on the face of it the terms of the lockdown in Leicester appear to be different to those implemented in other areas last night (Leicester appears to have been more severe). There needs to be more transparency and structure to these decisions otherwise a fluid 'mix and match' will lead to confusion and poor implementation. A simple traffic light system would assist in knowing both current status and trend, particularly needed right now in the foodservice sector."
In terms of how the latest decision has affected Airedale itself, he analysed: "We are not expecting any direct impact from the measures that have been announced, whilst we our manufacturing and design offices are located in Bradford, we are operating under a Covid 19 plan, and the announcements made so far do not affect these businesses.
"As we move forward it appears increasingly likely that we will have situations where neighbouring regions are at different stages of lockdown. Not only that but some will be going in to lockdown whilst others coming out.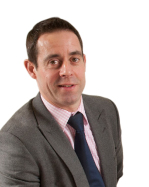 "Airedale operates a national platform with over 200+ of our employees working in the field (mainly catering and refrigeration engineers), and for businesses like ours, our teams are travelling into and out of some of these areas every day. Keeping our staff safe, complying with the regulations and tracking and managing people movement could become increasingly complex, and we would ask those involved in policy making decision to consider this and provide some simple guidance and structure."
And on the end user impact, Bywell reported: "Bars, restaurants and construction sites in the region all remain open. In fact the North has some great weather today, and I am sure many will want to make the most of this warm spell and plan a visit to a pub, restaurant or other venue.
"In fact I have tried booking a table at a few venues local to us today and been told they are fully booked which is a great sign. Those that have booked, please if you are intending not to turn up then let the venues know so others can take advantage of it and the owner or operators aren't the ones losing out."
Over at Bolton-based dealer, Monarch Catering Equipment, director Nick Pendlebury, responded: "The lockdown measures were absolutely necessary and we support them wholeheartedly.
"With regards to our businesses, as a specialist in commercial kitchen and bar suppling the restaurant and bar industry it has been a complete disaster. We have not been able to apply for a grant as we are not domestic sales. All of our staff bar three part time are furloughed. Our turnover is ten percent our normal level."
However, he reported: "We are seeing some signs of improvement and have everything crossed that we don't have a second wave. If things don't improve, we will have to consider redundancies, but hopefully not, as it takes years to build a good team."
At Stockport-based light equipment dealer, Stephensons, MD Henry Stephenson analysed: "It's very difficult, because the government has stimulated demand with its 'Eat Out to Help Out' scheme and then straight after that they are saying 'don't go out with anyone else'.
"Over the last week or so, when we have been talking to our customers, they have been really buoyant about Monday to Wednesday bookings in August, so there are going to be a lot of very disappointed customers out there."
He reported: "We know that the phones have started to ring already with customers, with people either cancelling or reducing the size of the booking. I really worry that operators will have a lot of no-shows as well, which is disgusting that it's happening anyway, so I really fear for them there. And I know hotel rooms are getting cancelled as well, so people are not coming into the area.
"Anecdotally I think we might see a line of customers outside the lockdown areas, which are just into Cheshire or Derbyshire, and suddenly country pubs near the border will be busier than they are expecting to be."
Regarding the impact on Stephensons itself, he believes: "I think our local customers are going to be a lot quieter – we do a lot nationally and outside of the area that's affected – but a big slice of our really loyal customers are in that area. So if their trading is hindered then they'll be spending less with us. It's very disappointing and I'm just worried for our customers who were looking to patch up their P&Ls for 2020, and that's going to do some damage, but we are here to support and help where we can."
Elsewhere, at Salford-headquartered installation specialist, Archer Catering Systems, director Nick Archer was not surprised by the tighter measures announced. "It had been brewing in the regional press up here that there were flare ups, and with the Eid celebrations due to commence this weekend, by yesterday I was of the opinion that this was definitely going to happen."
He detailed: "It won't have any impact on our team at work, but it will have an impact on them socially and not being able to see family and friends etc. However, we have just come through a much tougher period; all of the ACS team are now back in works so we are in touch with each other so if any of the guys are having any difficulties we can assist."
On the subject of how the lockdown will affect Archers' customers, he added: "It will have an impact on our customers, friends and families going out to socialise in the next week or two. They will not be able to do this, so it is another blow for the hospitality industry within our region that was doing a great job of picking its feet up after the previous lockdown."
At sister servicing company, Contiquip, director Greg Archer was also prepared for the announcement: "We are always aware in both business and personal that circumstances can change very quickly – however the timing at 9pm left lots of questions that couldn't be answered until this morning, which leads to people and business trying to make their own judgement, then guidelines are printed which causes frustration."
For his own company, he said: "We took the decision in prior to lockdown to set everyone up from home and will continue to do so, as it works efficiently and safely and with the wonders of modern technology allows us to do so. Our engineers are obviously out on the road so from their point and our customers' point they hopefully see no difference to the service provided. The team are here to help.
But as for the impact on foodservice sites' custom, he surmised: "Dependent on how you read the guidelines, if people cannot get together at homes, then will they attempt to get out more to restaurants/bars etc and meet socially distantly outside? This could be better for those businesses economically and in turn provide work to ourselves via repairs and installation of new equipment that has failed. My worry will be the frustration of the guidelines will lead to further stricter lockdown, forcing them to close."
On the supplier side of the industry, Dean Simpson, operations director of Blackburn-based Pentland Wholesale, commented: "It was a very sudden announcement but not entirely unexpected. Over the previous several weeks we have witnessed various rules being broken by individuals nationally and locally so it was reasonable to expect some repercussion.
"My own experience of visiting pubs and restaurants has been generally very good and the exceptional effort the owners and managers have applied to following the rules has been very clear to see, but unfortunately until the wider population start to put the same effort into following the rules, localised lockdowns are inevitable."
When asked if the lockdown would affect Pentland, he said: "It's early days but as a business that supports the industry nationally we would hope there will be limited if no impact at all to our trading activity, provided the localised lockdown doesn't escalate to hospitality closing down.
"Following the easing of national lockdown we carefully applied all necessary precautions to the workplace and followed all HSE guidelines prior to our staff returning and continue with a mix of office based and home workers, so this localised lockdown will have no impact on our staff other than in personal circumstances."
Simpson concluded: "There will be no impact on our customers at all, we will continue to offer the same great service we always do and look forward to continuing to assist the re-emergence of our industry."