Going back up the supply chain, dealers' relationships with manufacturers and wholesalers is vital, and how outgoings are managed to them can make or break the bank. But what would dealers like suppliers to consider when setting their own payment terms?
Caterware MD Mark Drazen would like them to offer preferential terms to companies who don't need extended payment terms. "There should be additional discounts to distributors who stock, service, understand and regularly specify their equipment, not just to internet companies or distributors that just chase tenders their equipment has already been specified on," he commented.
"We have sometimes asked for extra discount for early payment, but this is normally refused as they know we are going to pay them on time anyway, and therefore have no need to give percentages back to us to get the money in a few weeks earlier. Maybe we have paid them too well in the past and are perhaps victims of this!"
Story continues below
Advertisement
Furthermore, he had strong words on ensuring the books are balanced: "Manufacturers should not need to finance distributors' businesses, this is what banks and retained profits are for. If distributors are unable to finance their own projects and contracts, they should stick to contracts that they can afford to finance and not expect manufacturers to wait until they have been paid by the client before they pay their bills.
"This is why I have little sympathy when manufacturers take large debt hits, when some of the more vulnerable distributors go under. Effectively they gave them credit terms that enable these distributors to take on projects they couldn't finance at low margins."
For Yvonne Martin, MD of Equipt to Cook, suppliers should carefully consider their invoicing process: "A lot of suppliers now send invoices prior to delivery. In some cases you lose your retro payments if you do not pay within the set 30 day payment terms (which are not always known by the accounts teams at the distributors).
"Suppliers should date the invoice the day they despatch the goods rather than backdate or upfront invoice, as that would help distributors' cash flow. They could also negotiate retro payments based on spend, especially if those suppliers are not in buying groups."
While CDG MD Phil Howard underlined: "We often have to pay our suppliers and contractors before we get paid ourselves. It's important that our suppliers and manufacturers recognise this and agree to fair and equitable payment terms to benefit all parties."
At Fulcrum Commercial Kitchens, director David Burnett reported that suppliers are chasing payment sooner and rigorously enforcing credit limits. "This has been frustrating as we grow and need to renegotiate ourselves back to the supplier for limit increases to reflect the increase in turnover," he commented. "Most eventually agree, but the process can be slow. The increased caution shown by many suppliers when dealing with our growing business is tangible."
He also cited cash flow as a concern, with the issue of the delay between receiving supplier invoices and being able to invoice out. "Even if a project runs smoothly we are immediately chasing cashflow. If projects suffer late delays, then this the gap increases," he said.
"Suppliers know this happens and the cash flow stress this causes with distributors, but many remain draconian about payment terms. They are more able to absorb the costs, whereas we have to retain a certain amount of profit in the business specifically to use as a 'cash flow reserve', and it subsequently gets taxed because we haven't re-invested it some way."
With recent high profile dealers falling victim to insolvency, others are naturally uneasy as to the industry-wide consequences. For example, Alistair White, MD of KCM Catering Equipment said: "I think that manufacturers often ignore trading history when setting payment terms. I am very worried at the trend of distributors taking manufacturers for large sums when they know that they are about to go into administration. This creates a backlash against all well run and maintained businesses."
Andrew Jones, MD of B.I. Catering Equipment Services could see suppliers' positions on the issue, commenting: "With the demise of so many distributors, and suppliers and manufacturers taking huge losses due to bad debts, it is fully understandable that many manufacturers have had to lose the ability to be flexible with distributors.
"That said, sticking to a strict 30 day payment term then putting distributors on stop is crazy, as we very rarely get paid on 30 days, as they well know, so unless you have the cash flow in place it's difficult to operate with some suppliers."
He suggested: "Having worked for many years on the manufacturing side of this industry, I see this issue from both sides. It's often just a case of communication from the dealer to the manufacturer and vice versa. Every month we must get four or five calls to say we will be put on stop, yet they know we always pay at the end of every month. I fully understand that the individual accounts people are only doing their jobs, but again revisiting someone's accounts trail before they make decisions can alleviate any ill feelings further down the line."
Elsewhere, Lakes Catering Maintenance's manager, Sal Martin believes: "Early settlement discounts are always a positive. I find most suppliers are very willing to increase our credit limits and credit terms if we request this.
"Most are paid at the end of every month but there is a minority who are strictly 30 days nett. Pro-forma invoices can be avoided more by setting up a credit account. You can always set a credit limit."
Others feel that being members of buying group Cedabond can help smooth the payment process. According to WilcoxBurchmore MD Cathy Wilcox: "We are members of Cedabond so pay within their terms. We always pay our suppliers within their terms, which are usually 30 days or end of month following month of invoice.
"WB are fine with current arrangements but as we get bigger and perhaps deal with clients who have extended payment terms, it would be good if suppliers could be flexible, but currently we are not in that situation."
iFour Hospitality Design director Lee Swiffen agreed with those sentiments: "We have found our membership of Cedabond to be a great advantage.
"We have been very lucky since we started iFour, that suppliers have been happy to back us with competitive terms. We are very grateful to many of our suppliers who have supported us from the very beginning.
"Generally, the only change to our terms has been to offer slightly larger discounts as volume grows. We have however had one occasion where our discount was reduced. This was due to a large manufacturer re-aligning its dealer policy. While I understand the need to support bigger dealers, this meant we were not competitive on their products.
"As we had already started to grow our business with them, I believe this was a little short-sighted and has unsurprisingly has meant a reduction in the orders we have placed with them."
Another distributor, who didn't want to be named, stressed: "We are members of Cedabond, which places very strict demands on prompt payment. We have a limited supplier base which has been longstanding, and we believe that because we adhere strictly to their terms we have not come under pressure to alter these agreements.
"We believe we adopt a very responsible approach to on time payment of suppliers and this should be rewarded by advantageous terms. If our competitors habitually pay late then it seems reasonable that they should not attract the same levels of discount – since late payment allows them to operate on slimmer margins which potentially affects competition. However, this is obviously outside our control and remains a moral/commercial decision for the manufacturer
"We do not insure or factor our debts, which I believe is common for many manufacturers. This may explain why they are perhaps less vigilant in offering credit to less reliable payers. It is a frustration to know that some of the 'phoenix' businesses are still able to buy without penalty."
Over at Vision Commercial Kitchens, MD Jack Sharkey feels that suppliers could recognise well-paying distributors more. "They should consider reliability to pay to terms. It baffles me that sometimes suppliers and manufacturers don't take this into account when discussing and reviewing terms.
"We have always enjoyed what we consider to be fair and reasonable payment terms from all our key suppliers. It is a partnership at the end of the day, and needs to be fair to both parties. We have to always consider, understand and reflect the market we operate in.
Gratte Brothers Catering Equipment's sales director Paul Gilhooly reported that suppliers are asking for payment terms on more projects, especially on bespoke manufactured items.
"I would like suppliers and manufacturers to understand that asking for too much upfront can be an obstacle to securing an order from the client, to respect the level of business that we have done with them over 70 years of trading and to also respect our payment history with them."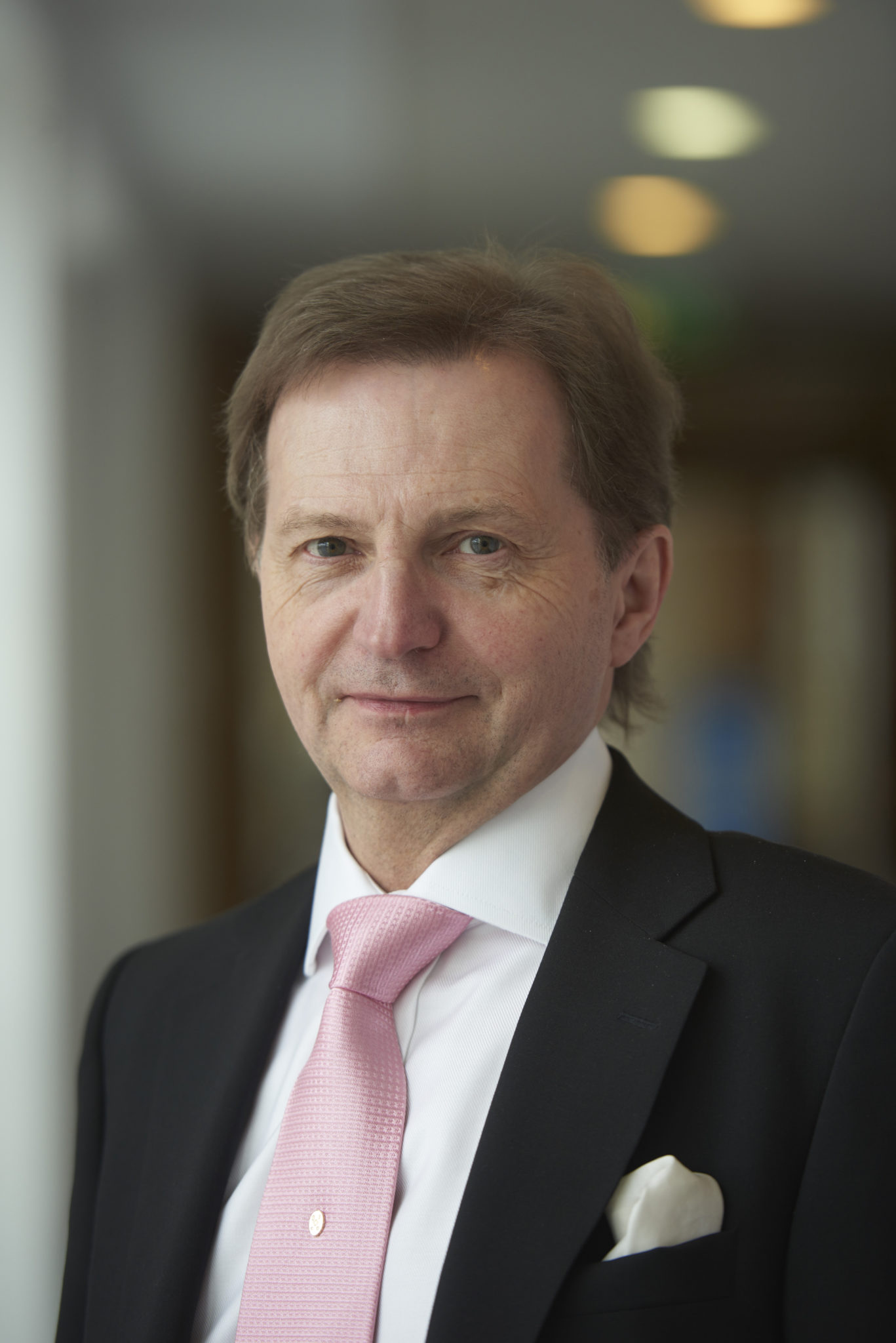 Loyalty was also on the mind of CNG Foodservice Equipment MD Clive Groom: "Our suppliers should take into account our track record of always paying on time, and our loyalty to them, as well as having an understanding that projects do get delayed on site. But we find most of our suppliers are reasonable with us because we are reasonable with them.
"Surprisingly they have not recently renegotiated payment terms, given how many of them were ripped off earlier this year by certain high profile business failures. Even on the odd occasion when we have had an issue, we've always phoned the supplier 2 weeks before the standard due date to advise that we might have a cash flow challenge pending."
While Kent Catering Service MD Tony Irwin added: "We would like suppliers to consider the loyalty and longevity of a well-structured company, along with who our customers are."
Plus one anonymous dealer told Catering Insight: "We haven't experienced any changes to payment terms recently, but manufacturers quite rightly are now enforcing them more strictly, so we ensure we have a robust system in place to ensure our suppliers are paid on time every month, as we expect from our clients.
"However, they do need to take account of our previous trading history, loyalty and what we can bring to the party in the future."