Blackburn-based distributor Acme Facilities Group has seen a steady turnover increase for the 12 months to 31 December 2017, according to its latest publicly-available accounts on Companies House.
Revenue rose by 5% from £11.2m to £11.8m, with employee numbers also growing from 130 to 135 in the same period.
However, gross profit margin reduced from 18.8% to 15.7% and operating profit of £78,000 in 2016 slipped to a loss of £705,000 over the past 12 months, with the report stating that the directors are disappointed with the performance of the business this year.
Story continues below
Advertisement
Nonetheless, Chris Allen, group managing director, told Catering Insight: "The directors are satisfied with 2017's performance. 2017 includes some significant balance sheet restructuring costs as Acme wrote down subsidiary investments in line with group policy."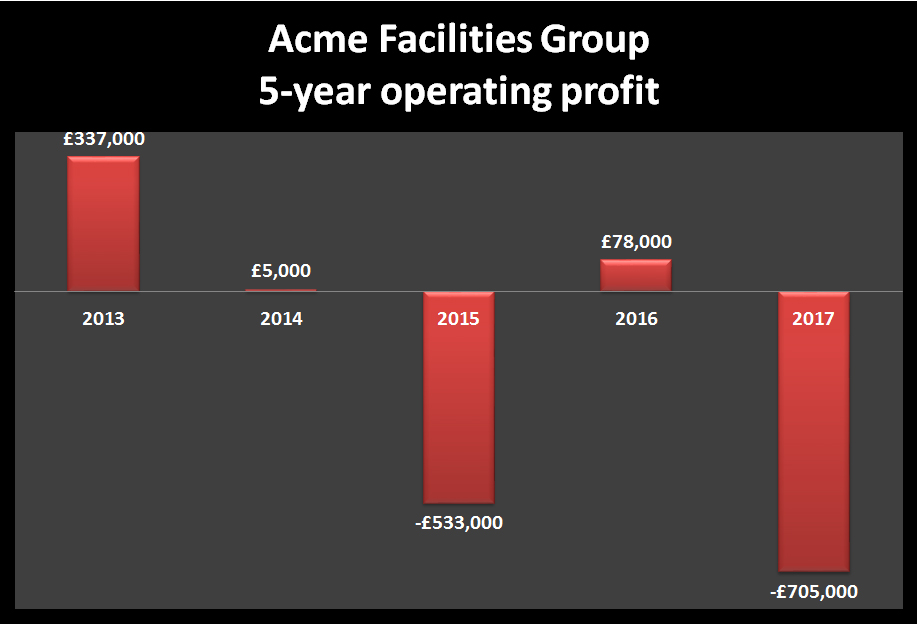 Subsidiary companies include Acme Fabrications, DPL Maintenance, H&H Refrigeration and Severn Catering Services. Ventilation system manufacturer the Canopy Company was under the Acme umbrella during this accounting period, but on 31 December 2017 ownership was transferred to sister company, Pentland Wholesale.
The Canopy Company's 2017 results show that its turnover slipped by 5% from £0.95m to £0.90m. Gross profit margin also fell from 36.69% to 31.14% and operating profit was cut by 80% from £91,000 in 2016 to £18,000 last year.
Nevertheless, the directors report they are pleased with the continued progress of the company.